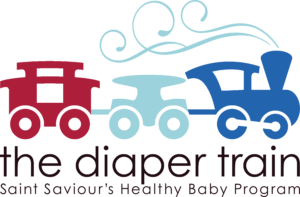 The Diaper Train provides diapers to low-income families in Wake County, improving the lives of babies and toddlers. The program is run by volunteers and serves 1,000 individual children each month. We receive approximately 10,000 visits per year.
The Diaper Train began in November 2010 as the first diaper bank in Wake County.  During our initial year we distributed  65,000 diapers to crisis centers.  Now we provide diapers to partner agencies and to individual families, and our average distribution is 500,000 diapers per year.  Referrals are required.
*If you are seeking assistance, find out more about Diaper Train and where you can obtain a referral.
More than
diapers distributed since January 2011.
Ways You Can Help the Diaper Train