A Diaper Bank for Wake County Families
Lifestyle support for older adults in public housing
Bridging Gaps in Services for Working Families and Retirees since 2003
Saint Saviour's Center is a community outreach organization that addresses largely unmet needs for low-income residents of Wake County.
We serve families and seniors who have an income, yet struggle to make ends meet.  Each year, the Center assists more than 10,000 people who lack resources to overcome hardships associated with poverty, aging, hunger and homelessness.
Wake County's first diaper bank 
Volunteers distribute diapers, baby wipes and children's books to families who cannot afford them.  Families are referred by local non-profits that assist people in crisis or transition.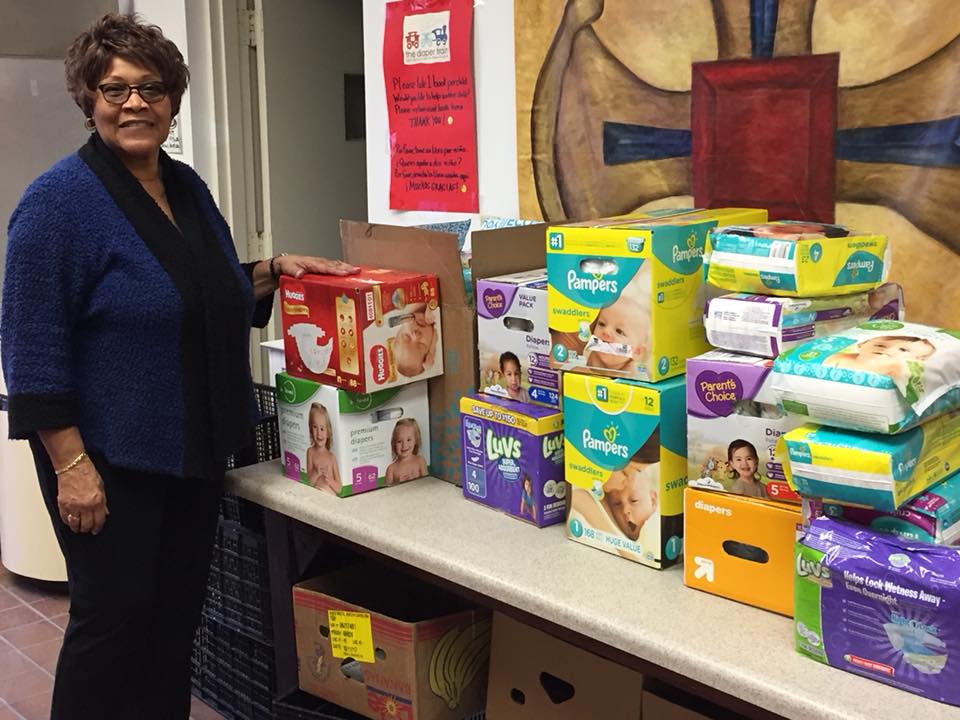 Healthy Living for Seniors
Lifestyle support for older adults in public housing
Using a whole-person approach to healthy aging, volunteers help seniors stay active and remain independent through classes, activities, spiritual support and encouragement.