Thanks to everyone who helped us raise over $52,000.  You made this event a success!
Special thanks to our Glenwood South neighbors for helping low-income families in Wake County.  Together, we're making a difference!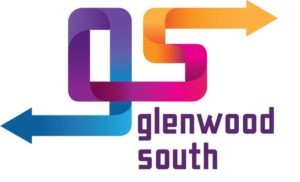 Congratulations to the winners of the
Glenwood South Raffle!
Elizabeth Purrington - Sullivan's Steakhouse and Hampton Inn & Suites Raleigh Downtown, Catherine George - Cortez, Louise McCoy - Vidrio, Ashley Black - Raleigh Wine Shop, Kate Rivers - Hibernian, Rudy Waldner - Plates Neighborhood Kitchen, Laura & Jim Alexander - Raleigh Beer Garden, Linda and Jeff Karigan - The Rockford, Hunt Wyche - The Rockford, Joyce Gray - Southern Charred, Graham Johnson - Sushi Blues Cafe, Anna Allen - Sushi Blues Cafe
Thanks to our friends who hosted diaper drives
and collected 4,200 diapers!
Hampton Inn, Makena Skin Care, Paramount, West, 222 Glenwood, Quorum, 510 Glenwood, Gramercy, Metropolitan, Devon, St. Mary's Square, Peace, The Parkstone (Knightdale)
Our Goal
$50,000 will purchase 315,000 diapers to keep babies dry and healthy.
We gratefully acknowledge our Sponsors...
Sanford Thompson p.l.l.c.
Linda & Rob Grew
in honor of
Allene Adams and
Cece Scott
Jill & Stewart Marlowe
Root Elementary Kindergarten Pod
in honor of Curry Walker
Sue & Root Edmonson
Lisa Grable & Tom Emmel
Catherine & Charles George
Sallie & Gordon Grubb
Laura & Philip Isley
Clair & Allen Marshall
Cece & Peter Scott
Al Conyers
Anne & Lee Hogewood
Martha & Bob Leak
Anne & John Mitchell
Bettie & David Sousa
Margaret & Roger Willis
Elaine & Fred Wood
Coco & JB Davis
Susan & Tom Fisher
Susan & Graham Johnson
Susan Lamb
Martha & Bob Leak
Kate & John Rivers
Kim & Wayne Rogers
Dargan & Blount Williams