It's hot.  It's humid.  It's SUMMERTIME in Raleigh!  When the temps begin to soar like they have the past couple of weeks, it's difficult to muster the energy to leave the house.  Instead, we enjoy moving at a slower pace, slipping away to the mountains or the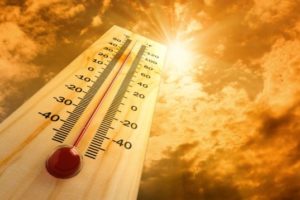 beach, and keeping cool – in any way we can – as much as possible.
But summer's slower pace often doesn't bring a reprieve for many Wake County residents; instead, it produces anxiety about where the next meal will come from, especially when children in these families have been participants in the Backpack Buddies program through Wake County Schools throughout the school year but not during the summer months.  The sad reality is that hunger doesn't take a vacation when the mercury rises.
Diaper need doesn't take a break, either.  While The Diaper Train continues to provide a supply of clean diapers and baby board books to over 1,000 children per month throughout the entire year, we continue to rely on your help throughout the year to make it happen.
Donating couldn't be easier!  And you don't even have to leave the house or break a sweat to do it!
Visit our wish list on
Amazon.com
and click to donate.
SaveSave